Ceramic Panel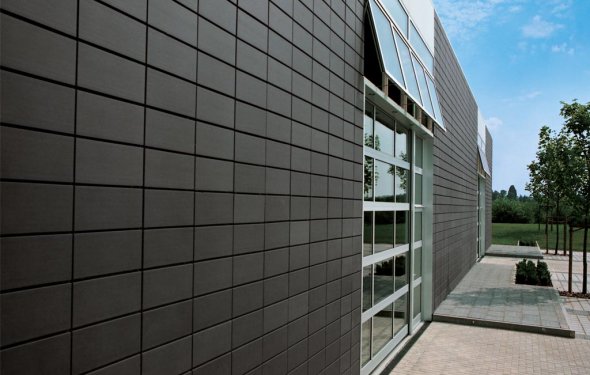 Material: Aluminium leaflet, aluminated paper, foam polyurethane
Dimension of the working surface: 3, 8 m*0, 38 m
Work surface area: 1.44 square metres
Weight of the panel - 5 kg
Weight 1 quam. - 3, 8 kg
Composition:
1. Outer layer - Relayed textured steel sheet from cold roll, thickness 0, 32m-0, 35m, covered by special alumocincupation technology, soil and seven layers of resin facade, specially designed for this type of facade by NIPPON Japanese.
This type of paint, in addition to high performance characteristics (duty to 50 years, 10-year-old stability guarantee, lack of batch-to-batch differential) has one very important feature, is a self-help surface (dry to rain).
2. The medium layer is the thermal insulation self-containing foam.
3. Insulation thickness is 16 mm.
4. The final layer is the foiled archived glass.
The wall panels of ZODIAC retained heat, decorativeity, fire resistance, water resistance, hydroinsulation, sound insulation, energy conservation, no adverse environmental impact.
Related Posts